Super Easy Setup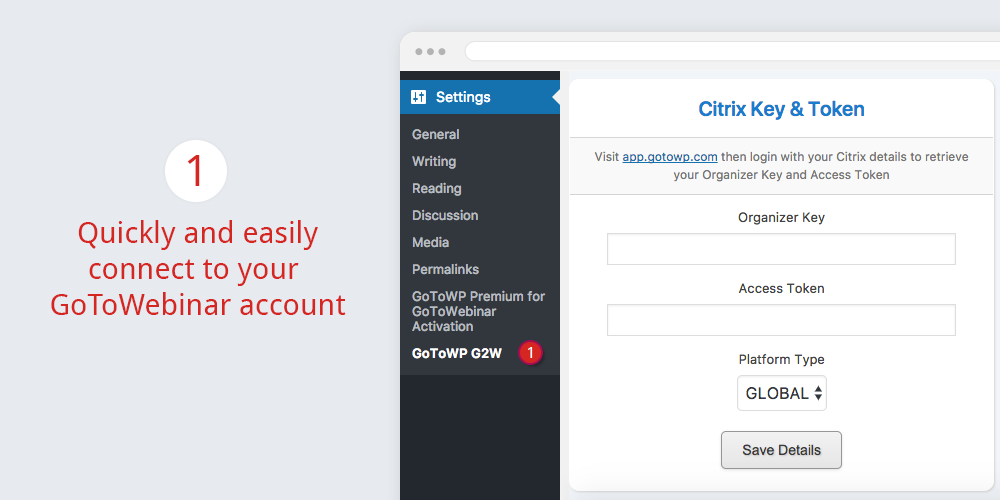 Add Webinar Registration Forms to Your Site in Seconds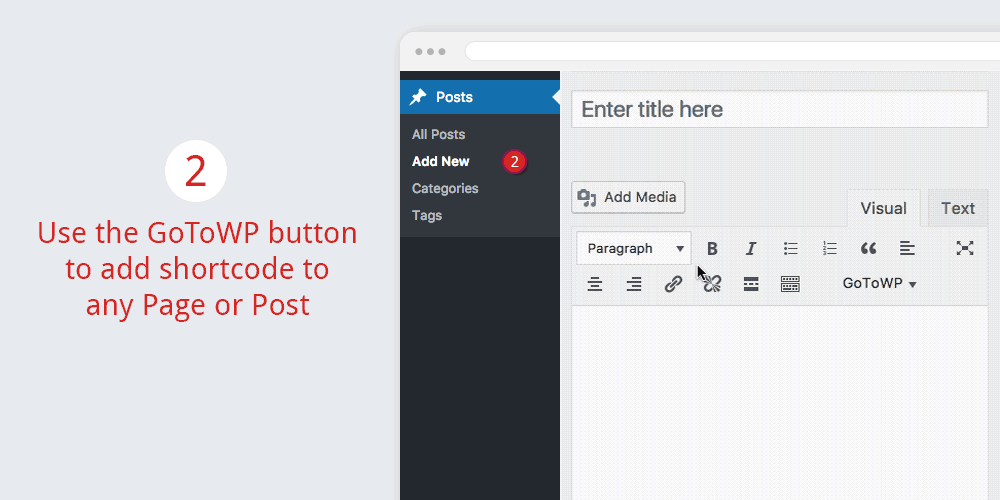 Drive Traffic to Your Site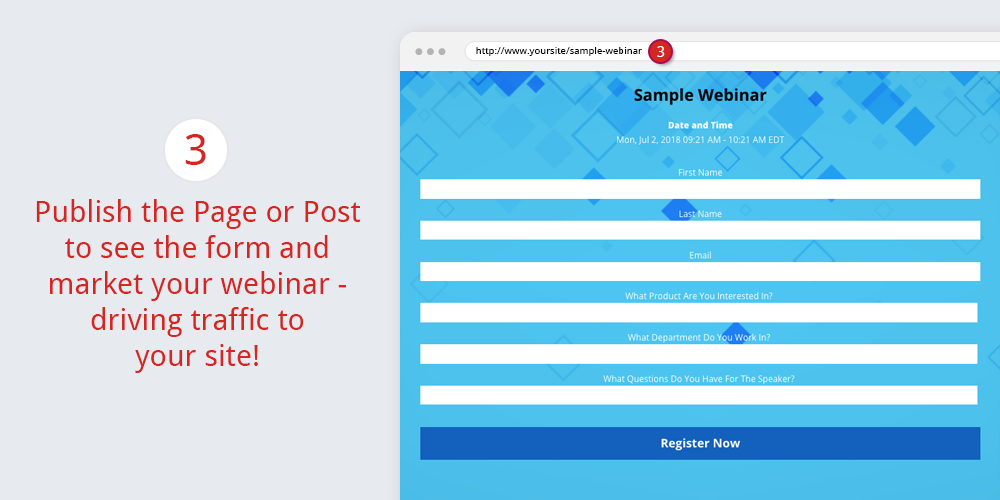 Secure Your Forms with CAPTCHA (Optional)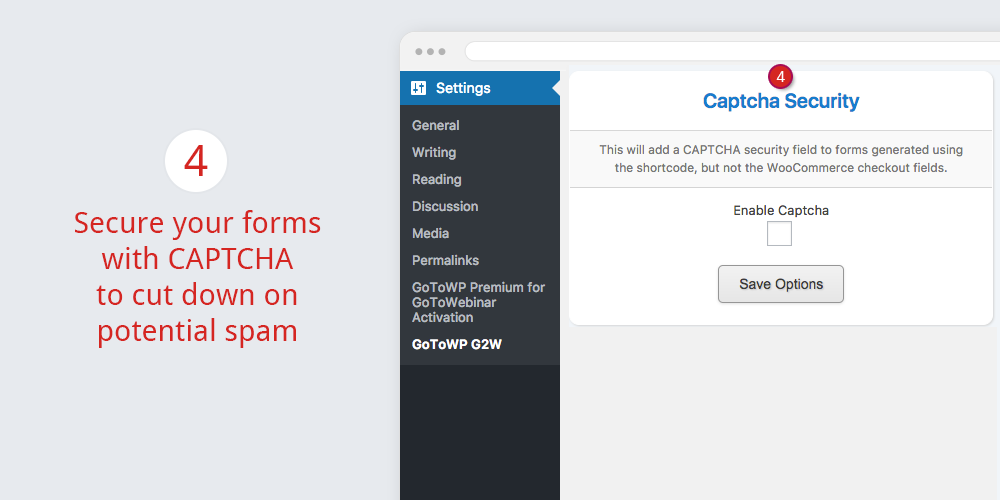 Sell Access to Your Webinars (Optional)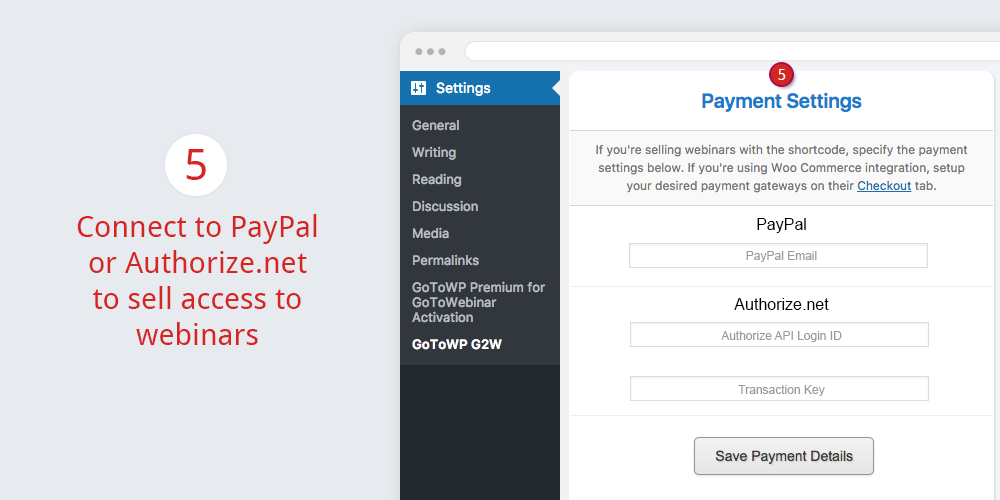 Sync With a Click of a Button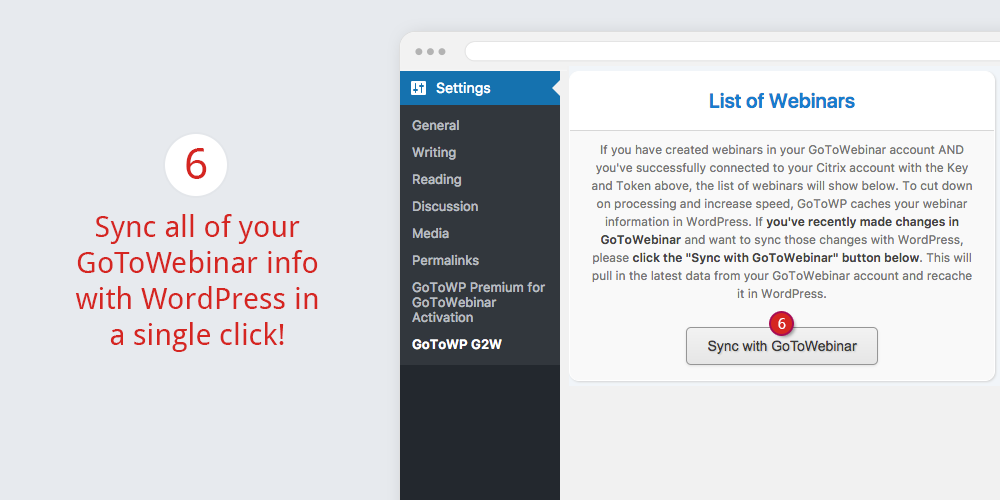 Follow Up With Email Marketing After the Webinar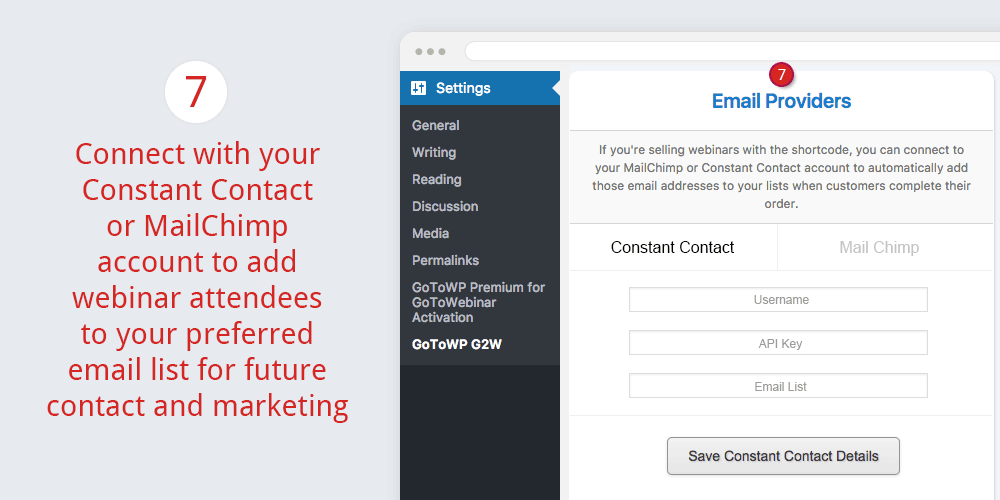 GoToWP Integrates With the Following









Share Your Uniquely Valuable Knowledge With the World!
Everyone from quilters (yes, you read that right, quilters!) to therapists, attorneys, financial consultants, makeup artists, tech heads, musicians, interior designers, Wall Street traders, personal trainers, cooks and real estate agents are living the dream of running their own business with the power of GoToWebinar and GoToWP.
See the GoToWP Plugin in Action!