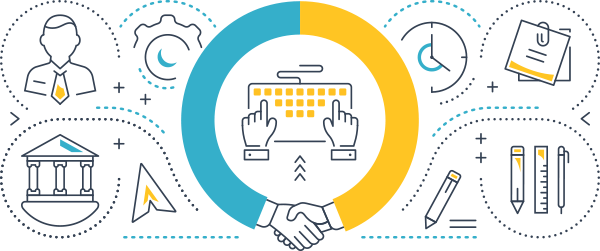 Whether it's targeted monthly support or detailed customized development you're after, we've got you covered, giving you peace of mind to focus on what's important - growing your business.
1. WordPress Security,
Backup &
Maintenance
Backups, updates and hacks oh my!
Nothing is more demoralizing than having your site go down then realizing your last backup was 9 months ago. With our WordPress Security, Backup & Maintenance plans, you can have peace of mind that your site is safe, allowing you to focus on growing your business instead of sweating bullets over the latest threats and updates.
Billed yearly or $109 month-to-month
2. Professional
WordPress
Assistant
For DIYers who need targeted professional help on demand.
Stop wasting time scouring the web for answers to your WordPress questions and problems. With our Professional WordPress Assistant packages, simply post your question or problem and we'll promptly respond with targeted, useful, actionable answers and personalized tutorials that will quickly get you moving in the right direction again.
Billed yearly or $189 month-to-month
3. WordPress
Customizations &
Tweaks
Open source is great, but not everything works out of the box.
Whether it's a WordPress installation or configuration issue, a finely tuned theme customization, specific plugin tweak, or detailed WooCommerce modification we've got your back. Simply post your project details and we'll send you a custom quote to have our WordPress experts tackle your WordPress specific job lickity split.
All jobs quoted by the hour